As part of the Album package, your choice of Jorgensen or Graphistudio professional album comes with your selection of 40-50 photographs over 20 pages, and free delivery within mainland Europe.
Your album can be customized to include larger formats, more pages, cover photos, your names and wedding date, and many other options to truly personalize your wedding book!
LINE
Jorgensen fine art prints album:
This 12" x 12" album comes in its own presentation box, opens completely flat, can be built up to carry as many photographs as you wish, and is available in all combinations of black, white, or cream. This album's best feature is the incredible quality of the photographic prints!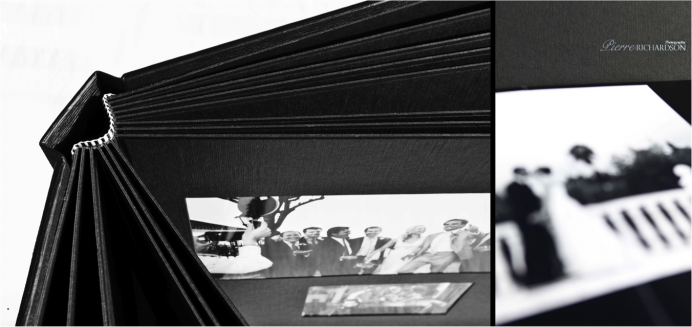 like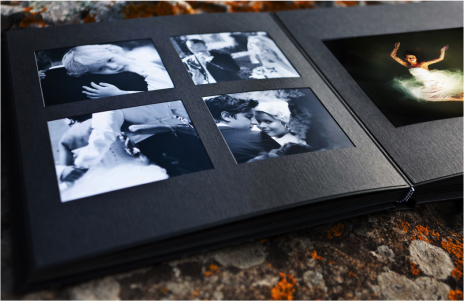 Graphistudio digital album:
The Graphistudio digital album is crafted in Italy, measures 25cm x 35cm, and is created by printing your photographs directly on the reinforced pages. These can be finished in matt, gloss, linen, or metallic options, and covers are available in all colours and materials including leather, metallic, or a crystal glazed photograph of your choice.
Because of the digital design, this album offers unlimited creative scope in the layout of your favourite photos!