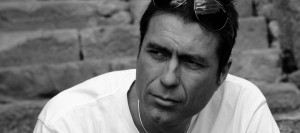 Welcome, and thank you for visiting my website.
My name is Pierre Richardson, I am a full-time professional wedding photographer, I studied and worked for many years in England, and I am now based in Tarifa, a small town at the southernmost tip of Spain, where I have my studio.
My passion for photography started in the early nineties, where I learnt my trade in the good old days of film, and having fully embraced the wonderful age of digital photography, I feel very lucky to be working all over Europe doing something I really love.
Wedding photography for me is more than just a profession, it is a skilled craft which of course requires technical ability and artistic flair, but also demands that I develop a sensitive connection with the people I photograph.
I take immense pride in my work, and when I create an album for you, I want it to be a story told through beautiful images, which will allow you to instantly relive every moment, every emotion of your happy day.
I am also proud to have seen my work published in magazines such as Confetti, Essential, and the Wall Street Journal Magazine, and to have built a solid reputation with clients, wedding coordinators, and fellow photographers as a reliable and trustworthy professional.
I truly hope that you find these pages helpful, and that I can be of service to you in the future.
Yours sincerely