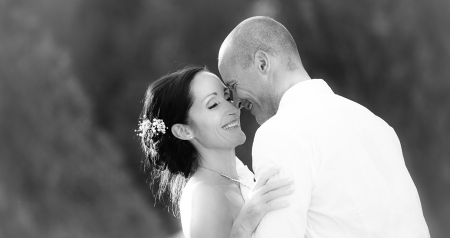 ___________________________________________________________________________________________________________
Here are some questions which may come up at our pre-wedding meeting, or that might just be useful for you to think about:
Which photography package suits you best?
I have designed my packages to suit a variety of requirements, but they are also totally flexible, and can be adapted to suit your budget and specific needs.
What type of photography are you looking for?
Although my style is pretty specific, there are many variations that we can introduce to best suit your taste, i.e. black & white, dramatic posing, artistic post production, fun stuff, etc.Please send me inspiration boards, photos from my website (or other photographers') and even videos that have captured a mood you would like to recreate.  These all help me to get a good feel for what you really like.
How are you in front of the camera?
You may be a little camera-shy, or a complete extrovert! Either way it's a good thing to chat about in advance so I can adapt my approach, and make you feel as comfortable as possible.
Would you benefit from a pre-wedding shoot? 
These are great for getting accustomed to me and my camera, and couples often select some of those shots to appear in the final wedding album.
Or a post-wedding shoot?
Where we can take our time to cover all the shots in all the locations you wanted, without any pressure, and even trash the dress if you wish!
Do you need a second photographer?
A second photographer acts as my assistant, and adds considerably to the amount of photographs selected for your disc. The great value of this service is that it provides photos showing different angles and perspectives of the same scene, and also shots of events happening simultaneously.
Are there any special elements to the day or the ceremony?
The more information I have about the run of the day and the order of service, the easier for me it is to get all the critical shots for you.
Have you allocated sufficient time for group and couple shots?
The key here is to be quick and efficient, without having to rush. Careful consideration of group size, transfer times, and sunset hours are all crucial.
And finally… Will you get a chance to relax during the day?     
A good support network, and allocation of down-time will allow you to avoid stress, look your most radiant, and enjoy your day to the full. After all, it is your day!…